Name: Elizabeth Lockhart
Nickname (Optional):
The Red Queen
Picbase: Paige
Heel/Face/Tweener: Heel
Height: 5'8"
Weight: 120 lbs
Hometown: London, England
Entrance Theme: Storytime by Nightwish
Wrestling Style: Showman
Gimmick: Elizabeth Lockhart has always been the kind of girl that tried to one up her sister. So when her sister found herself in the asylum, Elizabeth took the chance to dominate her way along the indie, no longer in the shadow of her more successful little sister. It was on this touring that she developed her own 'queenly' personality, and when her 'dear sweet sister' found herself out of the asylum, it was only natural that she would take her back within the fold and embark on a new mission. A new goal. Domination.
Signature Moves (5 Max): House of Cards (Short Arm Enzuguri)
The Guillotine Falls (Leaping DDT)
Finisher(s) (3 Max): OFF WITH YOUR HEAD (Cradle DDT)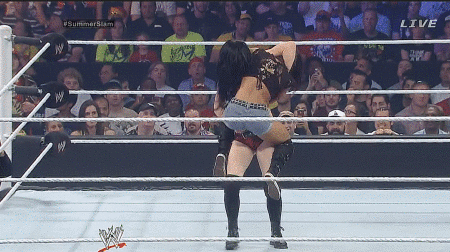 Queendom (Inverted Bulldog with leg split)